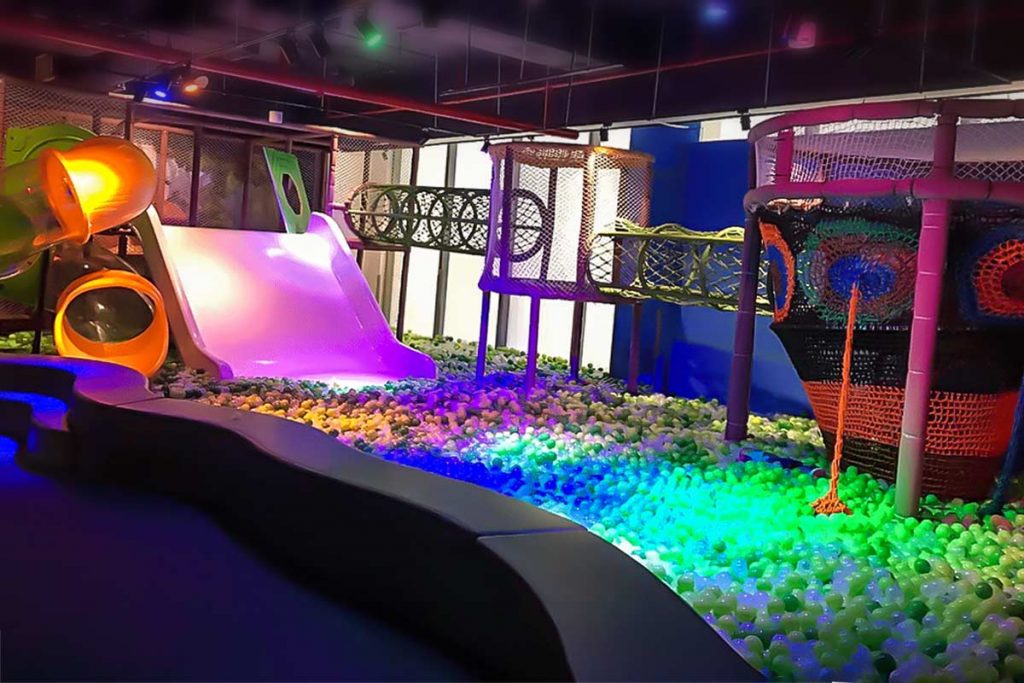 Are you looking for a place where you can leave the children for a short period of time so that you may run some errands? Then putting kids in one of the most impressive indoor playground sites in Canada might be an excellent plan to consider.
Indoor playground facilities offer your child recreation, amusement, and a wide variety of things to choose from, preventing them from becoming disengaged and bored. Some of them even provide settings that are designed to look and feel like the outside, so that children can continue to feel connected to nature while yet being in a risk-free environment.
For the purpose of compiling this list, BabyBuddha surveyed a number of parents in Canada to get their views and thoughts on the top indoor playground in their city. Take a look at our recommendations; they cover a wide range of prices and can satisfy a variety of requirements regarding entertainment.
Best Indoor Playground Areas in Canada
On chilly winter days, or on days when the weather is just too wet and messy to enjoy time outside, indoor playground areas are the ideal spot to let off some steam and enjoy some quality time with your family. And because there is such a wide variety of activities to choose from, there is something that will appeal to each and every child.
There is no need to seek any further than the top indoor playground sites in Canada if you are searching for a fun-filled activity that you can enjoy with your children. We narrowed the list down based on a number of criteria put forward by the most professional early on centres:
the age range that they are designed for
the breadth of activities they provide
how clean and well-maintained the facilities are
the feedback that we received from other parents in the past.
Whereas facilities like the Ontario Early Years Centre focus on educational activities, these places provide fun activities from enormous play structures to ball pits and everything in between. This means your children will be occupied for hours on end no matter which one you choose. Gather the children together, for we are about to have some serious fun!
WooHoo! in Vaudreuil, Quebec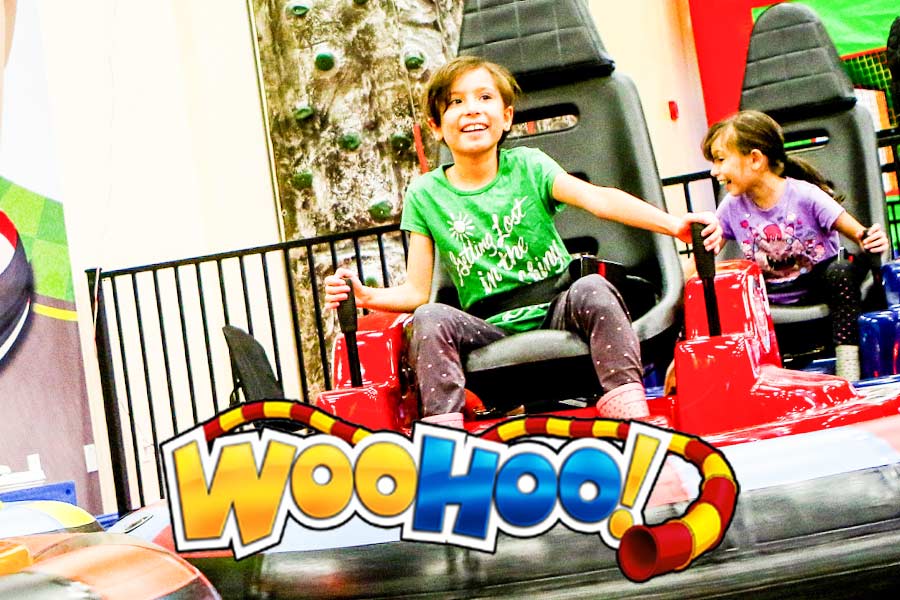 WooHoo! boasts the largest play structure in North America and the largest family amusement center in Canada. This enormous indoor playground is jam-packed with exciting activities such as the gigantic tornado slides, a ball blaster arena, a 28-foot climbing wall, and something called the spider jump trampoline, which allows kids to safely bounce incredibly high in the air. But no worries- a staff person is always on hand to manage this massive playground.
There is also a separate interactive play area for toddlers available. WooHoo is where you should go to have fun.
Website: woohoofun.com
Quebec's Funtropolis Located in Laval and Saint-Hubert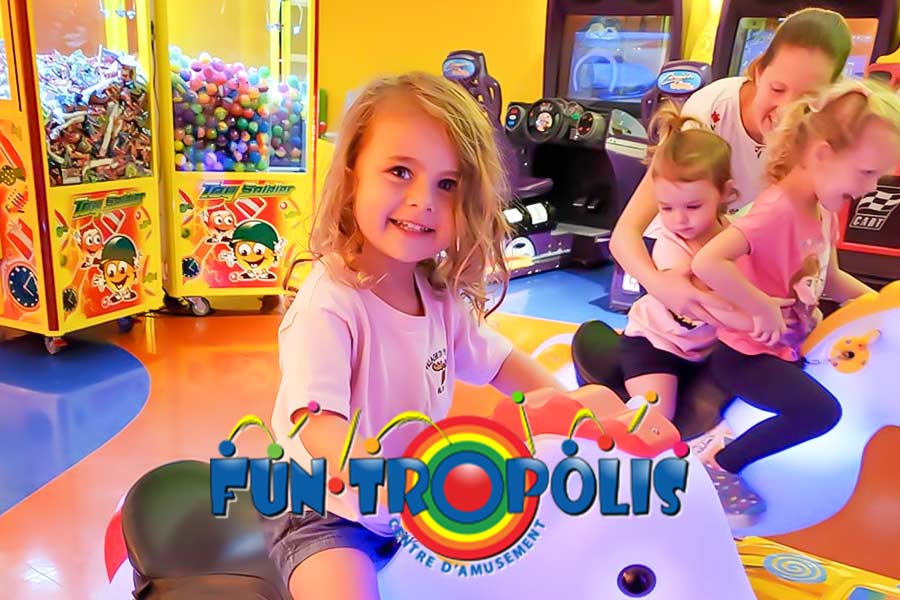 Funtropolis is packed with a ton of amazing stuff in addition to its colorful Styrofoam balls that kids may safely shoot from more than 40 air launchers. This may be the attraction that brings the most attention to Funtropolis. Your kids will have a great time racing down one of the three wave slides, getting lost in the massive play maze, or bouncing around on the enclosed trampolines. In addition, there is a dedicated area for toddlers that features age-appropriate slides and trampolines.
At the Laval location, there is a new multi-level spider-web climb that is one of the new features. Kids younger than 14 years old will have the most fun at Funtropolis.
Website: funtropolis.ca
Ottawa's Starr Gymnastics & Fitness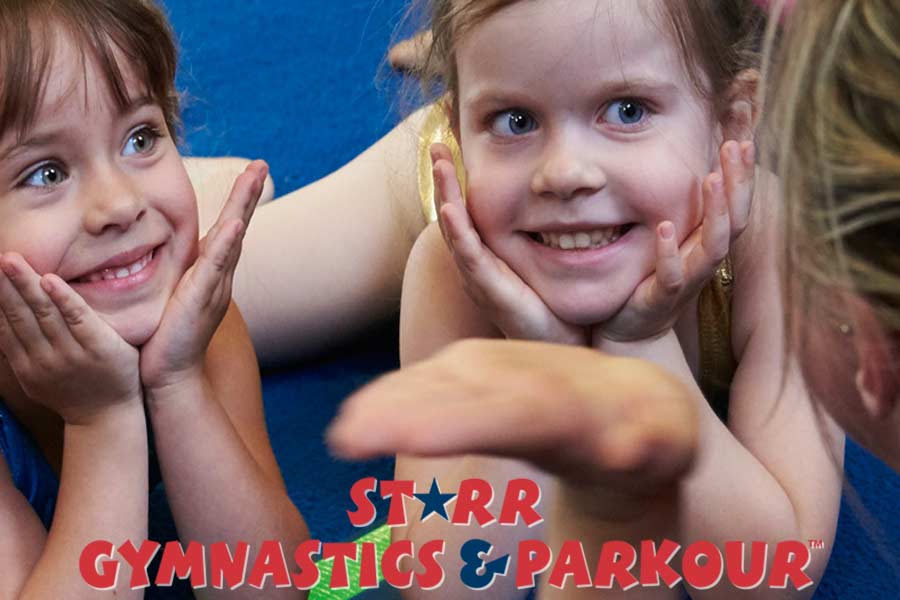 The preschool drop-in indoor playground offered at Starr Gymnastics locations is the perfect place to take your children if they have a lot of excess energy that needs to be burned off. The play areas are cushioned and arranged with various obstacles for children aged one to five.
A Starr instructor is present to assist participants at all times when they use the facility's apparatus, which includes trampolines, monkey bars, beams, ropes, a foam pit, and a rock climbing wall. Starr also provides a free infant playgroup program for those of you who have very young children who are still in diapers.
Website: starrgymnastics.com
Ottawa's Funhaven Entertainment Centre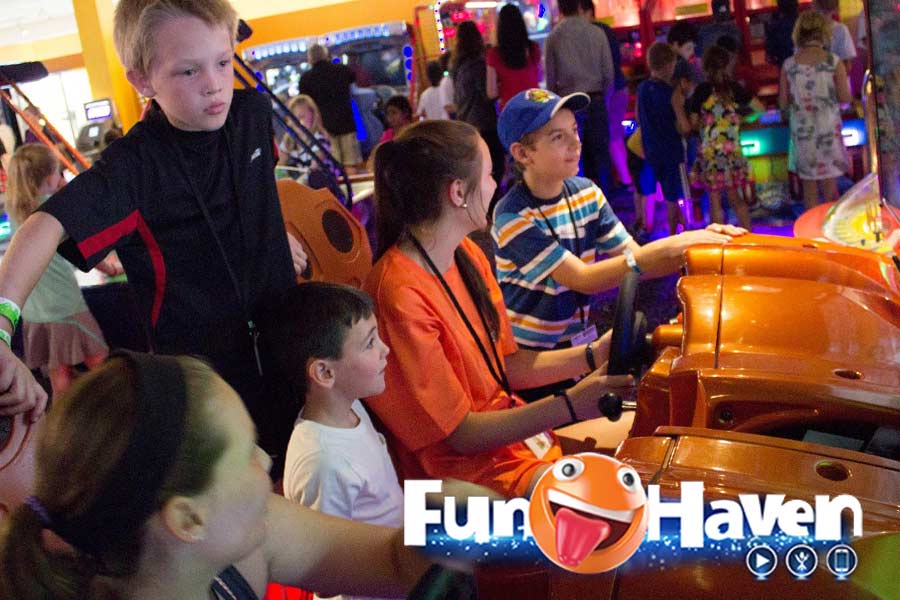 Everyone in your family is sure to find something they enjoy doing at Funhaven, even if your children's ages range widely. For children as young as infants and as old as five years old, there is the Comfyland toddler play center. This indoor playground area features music makers, tot-friendly computers, and touch boards, in addition to arm chairs for the adults who are caring for the children.
There is a three-level jungle gym that is designed for children aged five to twelve years old. It features a spiral slide, padded moonwalk, ball cannons, and a punch-bag forest. All of this is in addition to other activities such as bumper cars, mini bowling, a laser-tag arena, games, and more.
Comfyland and the jungle gym are separated by gates to ensure that younger children will not be harmed by older children when playing in any of these sections. Children under the age of three are admitted free of charge.
Website: funhaven.com
The City of Toronto's Kids Fun Town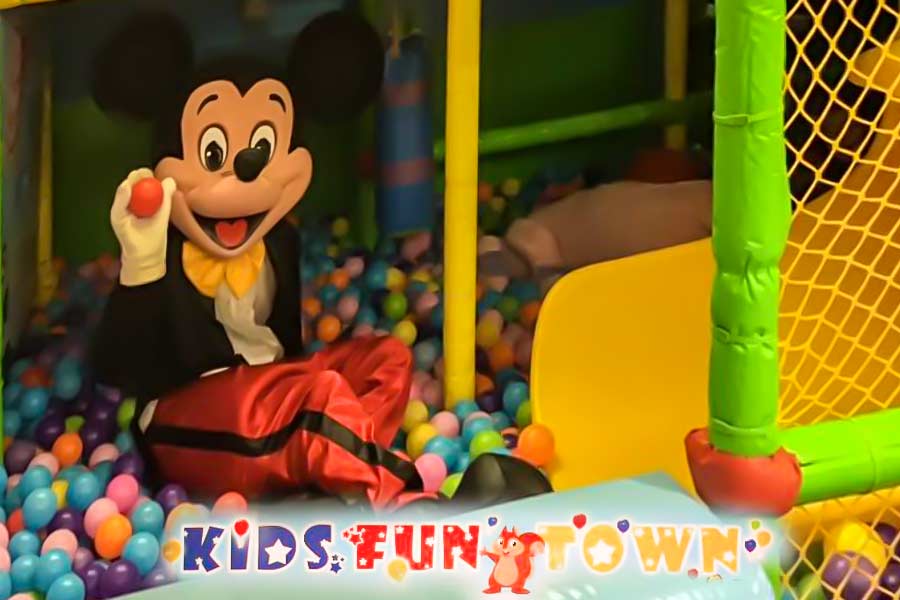 Bring your little one to Kids Fun Town so that they can play in the jungle gym. This play structure is ideal for children younger than six years old, as it includes a bouncy castle that comes equipped with a slide, ride-on toys, and a miniature basketball court. In addition to that, there is a fantastic rock climbing structure that children may scale up and through.
It is a fun-filled and safe place for you and your kids that has been approved by the top early years centre facilities in Canada.
Website: kidsfuntown.ca
Toronto's Sprouts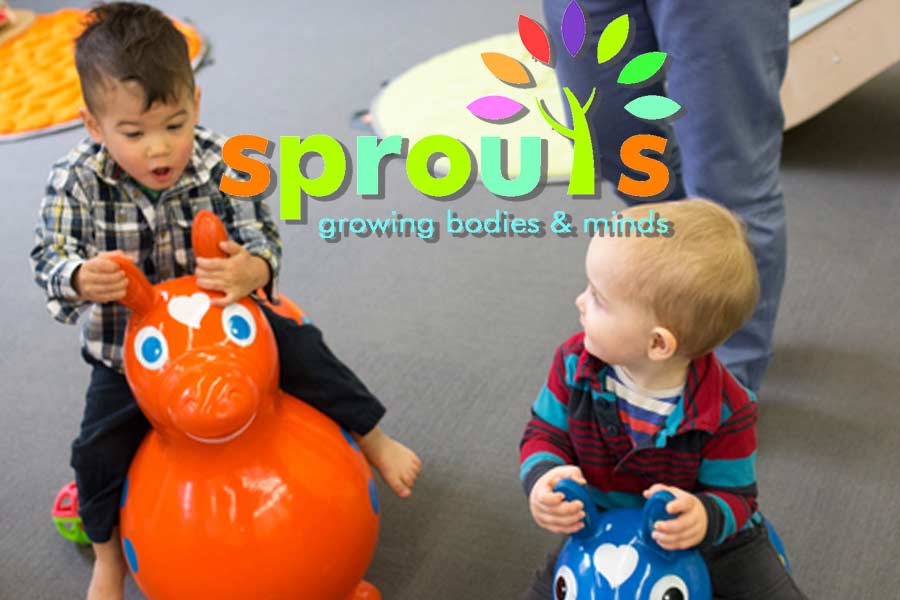 This delightful indoor playground and gym is flooded with light and is packed with all the makings of a great adventure for children aged 0 to 7. Sprouts has packed its area with three different play structures, each of which may be explored by climbing slides, ladders, and corridors. In addition, there is a sizable soft play area specifically designed for infants and toddlers, complete with smaller padded climbers, rockers, and little ladders.
In the cafe, coffee, tea, and hot chocolate are complimentary beverages for caregivers to enjoy. Although the initial visit to the playground is free of charge, subsequent visits during drop-in hours need families to purchase either a play pass, a part-time or full-time membership in order to enter the facility.
Website: sproutskids.ca
Jump for Joy Play Center in Toronto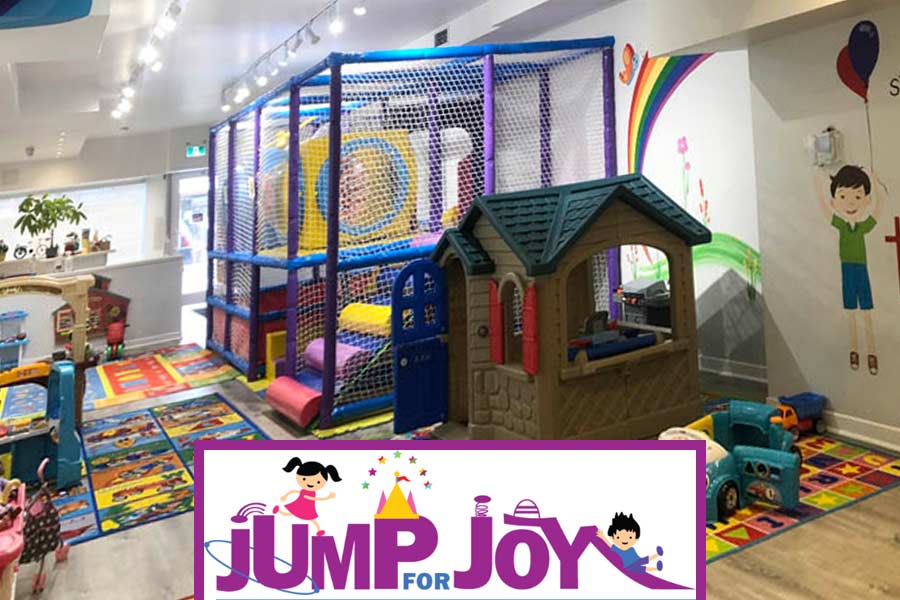 When your children witness this play center, you can be sure that they will be overjoyed. Your toddlers and infants are welcome to explore the toddler and infant play area, which is padded for their protection and features a variety of items for them to play with.
In addition, toddlers will have a blast running around and playing in their very own little ball pit. There is a junior rock climbing tower, jumping castle, and seesaws for children who are older than three but younger than five.
Do you crave some time to yourself every once in a while? Through their children care and fun activities, they give you the option of leaving your children in the care of their qualified and professional staff for up to three hours, during which time you are free to take some much-needed time for yourself.
Website: jumpforjoyplaycentre.ca
Ontario's Treehouse Play Centre in Richmond Hill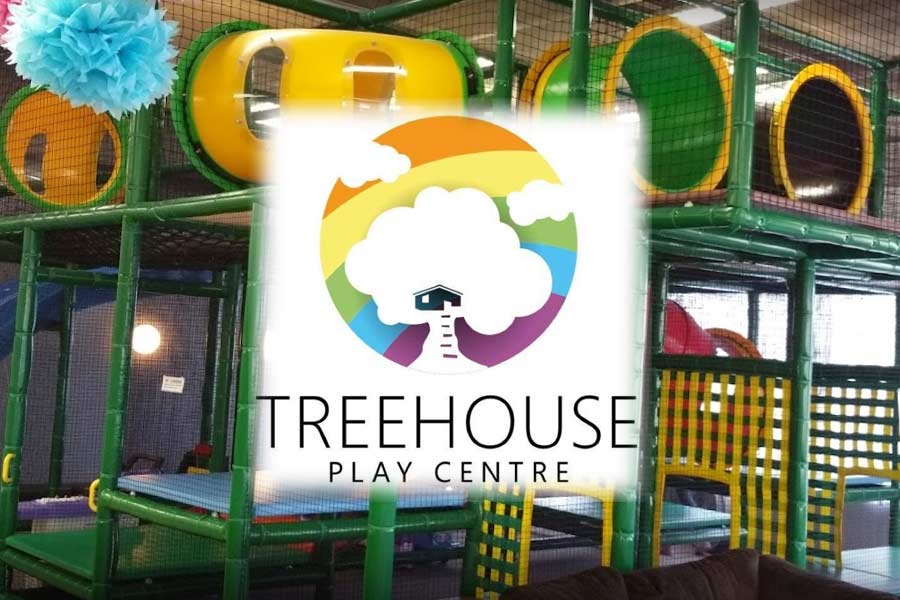 Two different mothers shared the dream of opening an indoor playground that both children and their parents could take pleasure in, one with cozy seating and a café that offers a variety of nutritious options. Because of this, Treehouse Play Centre came into existence.
The incredible play structure is open for use by children aged zero to eight, and it features a number of tunnels and slides. Parents are welcome to join in the fun and play with their children on the playground or kick back and relax on the couches. There are two distinct play spaces that are reserved exclusively for infants. The wonderful café provides meals on weekdays and breakfast on the weekends. And the most exciting thing is… Every item on the menu is prepared from scratch.
Website: treehouseplaycentre.com
Ontario's Lil' Monkeys Indoor Playgrounds in Burlington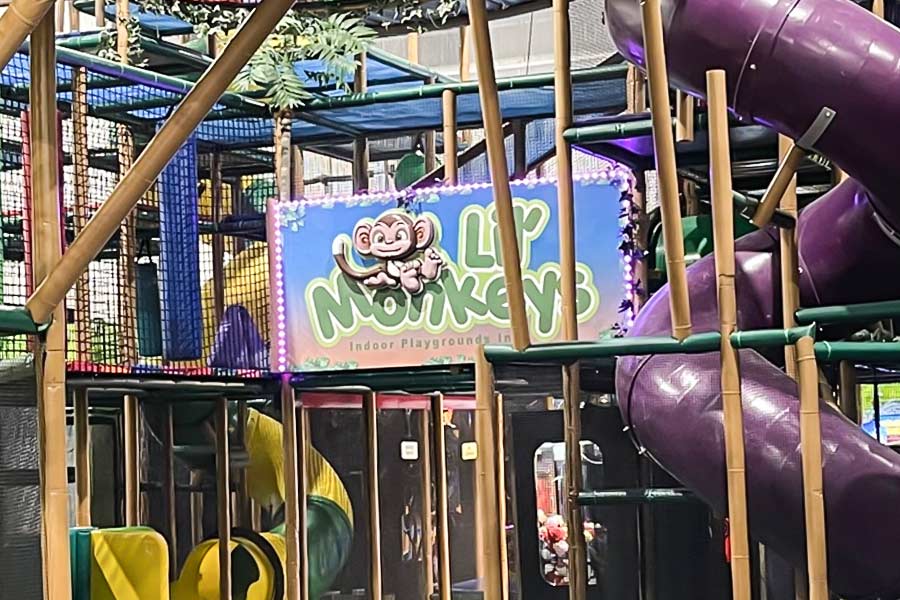 Lil' Monkeys is sure to win the approval of children aged one to twelve years old thanks to its five-level soft-structured playground that is loaded with a fully enclosed swirl slide, wave slides, punch-bag forest, and other exciting features.
Not only is Lil' Monkeys committed to providing an enjoyable experience, but it is also committed to the protection of its guests. With the event that someone falls, the entire floor is covered in padding, and there is a system in place to ensure that children leave with the same adult who accompanied them when they entered. The Mighty Jump is a ride that is brand new at Lil' Monkeys. It allows riders of any age, from five to seventy-five, to free fall off a platform that is twenty feet high and land in a large inflatable bag. You gotta try it!
Website: lilmonkeysplaygrounds.com
Ontario's Jellybeenz in Brampton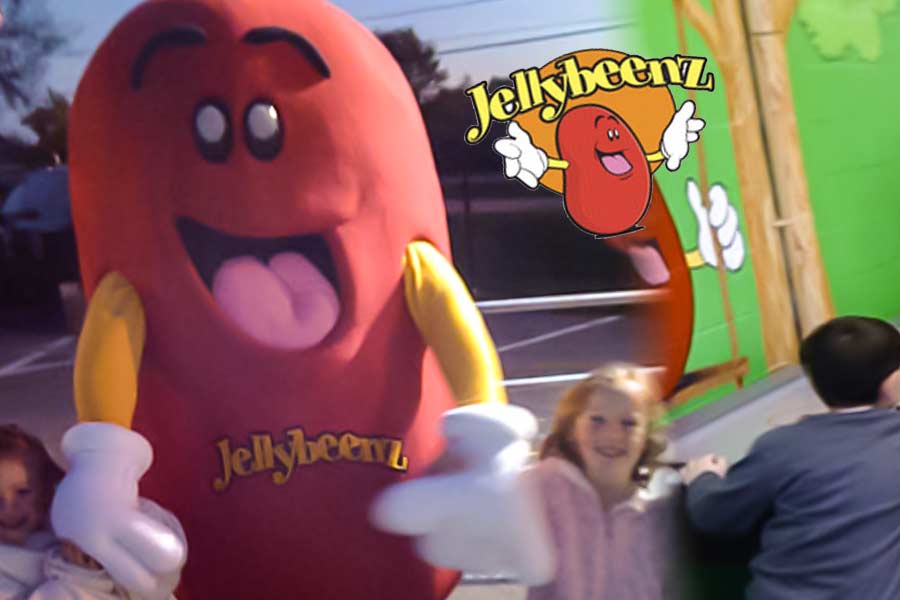 Jellybeenz has the most amazing two and a half story palace indoor playground. Children can climb into a seven-foot Thomas train, a separate toddler section with a princess castle and ride-on toys, slides, and the cockpit of an airplane, as well as a game room.
Children are welcome to participate in and enjoy karaoke in the event room. This space has a DJ booth, numerous big-screen televisions, disco lights, and a fog machine. Only birthday parties can use it on the weekends, but during the week there are days for family karaoke and dancing parties where your budding rock star can sing as many songs as they want. The majority of its fans will be children under the age of twelve.
Website: jellybeenz.com
Winnipeg's Kid City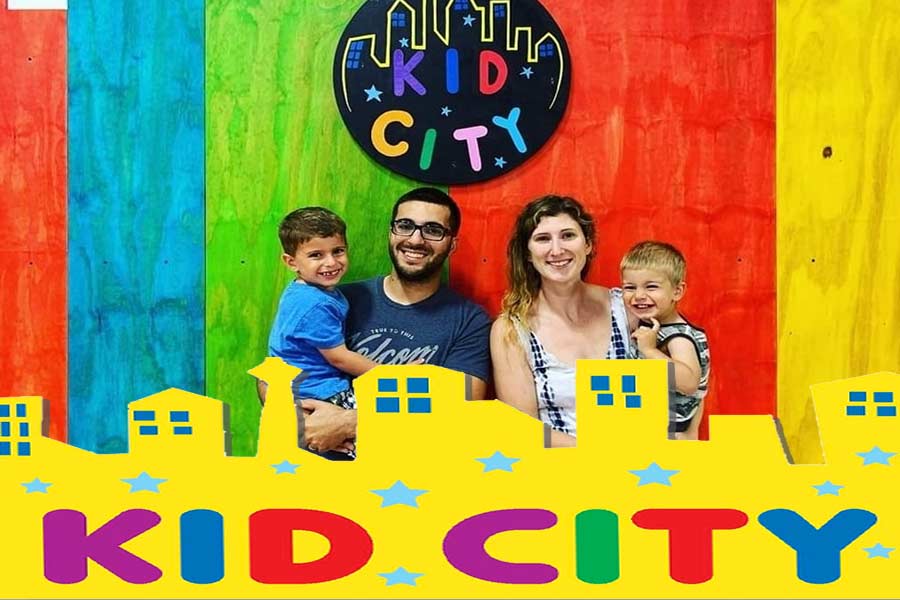 Kid City is the place to go if you're seeking for a place that will keep your older children as content as the younger ones. The three-level play structure has a distinct area for young children older than one with a double mini slide, a moonwalk climb, and many soft-play stations. Slides, mazes, and a trolley glide will appeal to older children. A laser maze that is brand-new to Kid City is entertaining for any little child who imagines him/herself to be a secret spy.
Website: kidcitywinnipeg.ca
Winnipeg's Polar Playground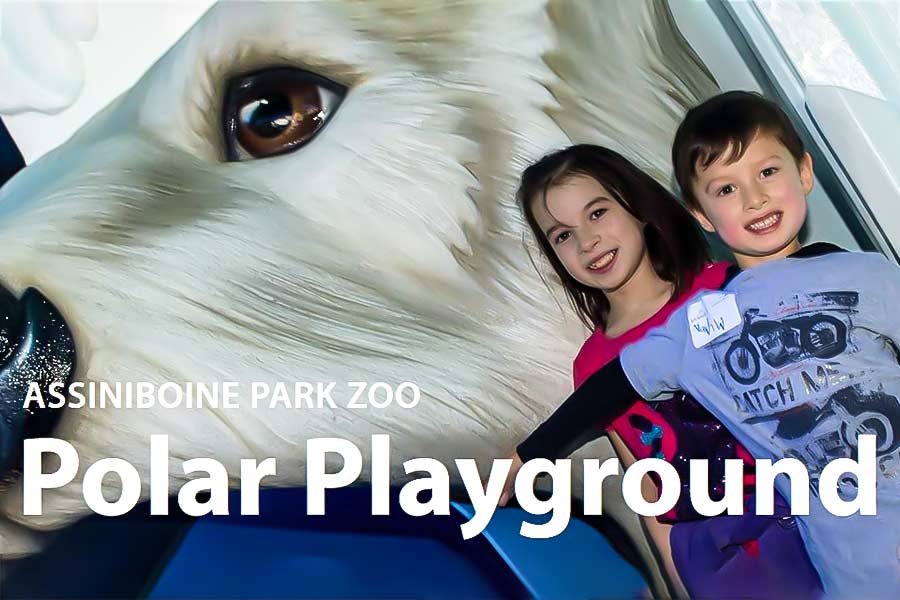 Children between the ages of three and twelve learn all about polar bears and other northern Canadian animals at this indoor playground with an Arctic theme. The playground, which includes a multi-level play structure with a slide, climbers, and tunnels to explore, is free with paid admission to Assiniboine Park Zoo.
The interactive features are the best part like a moving ice mass floor that moves in response to even the smallest footprints, an ice cave with hidden messages, an Aurora Borealis wall that allows children control the northern lights, and a huge icicle xylophone.
Website: Polar Playground
Edmonton's Tegler Discovery Zone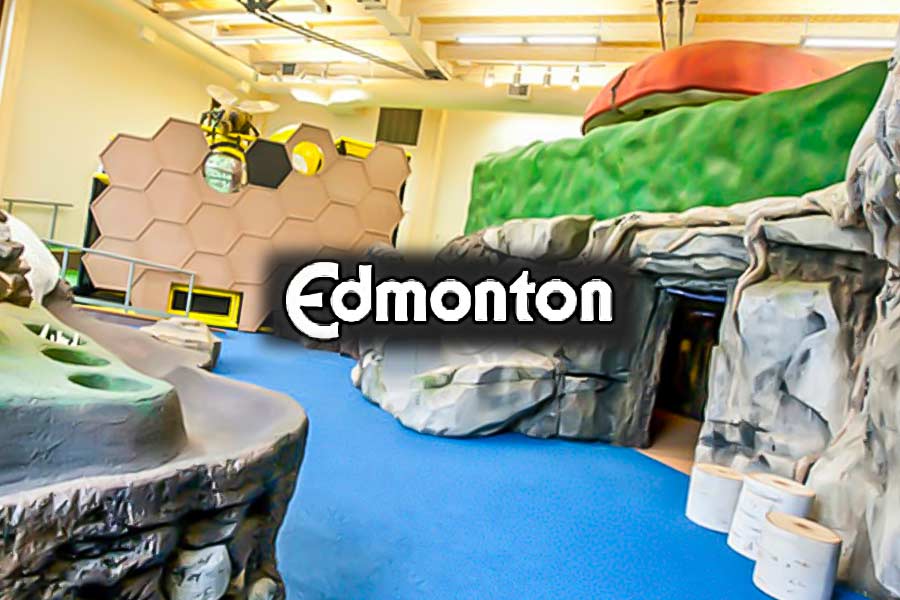 Your child has the opportunity to investigate a beaver lodge, zip down a rockslide after inspecting a squirrel den, and wind their way through a tunnel-laden beehive. They can also climb around a birch tree, hide out in a toadstool, and explore a beaver lodge.
All of these fun activities are available for children of any age in this facility, which is accessible without additional cost to those who have already paid to enter the John Janzen Nature Center. In addition, there is a live observation beehive that allows visitors to see these important pollinators as they travel outside to gather nectar and pollen. And there is no danger of being stung because the entrance to the beehive has been blocked off so that children may see the bees without the bees being able to approach the children.
Website: Tegler Discovery Zone
Calgary's Joso's Play and Learn Centre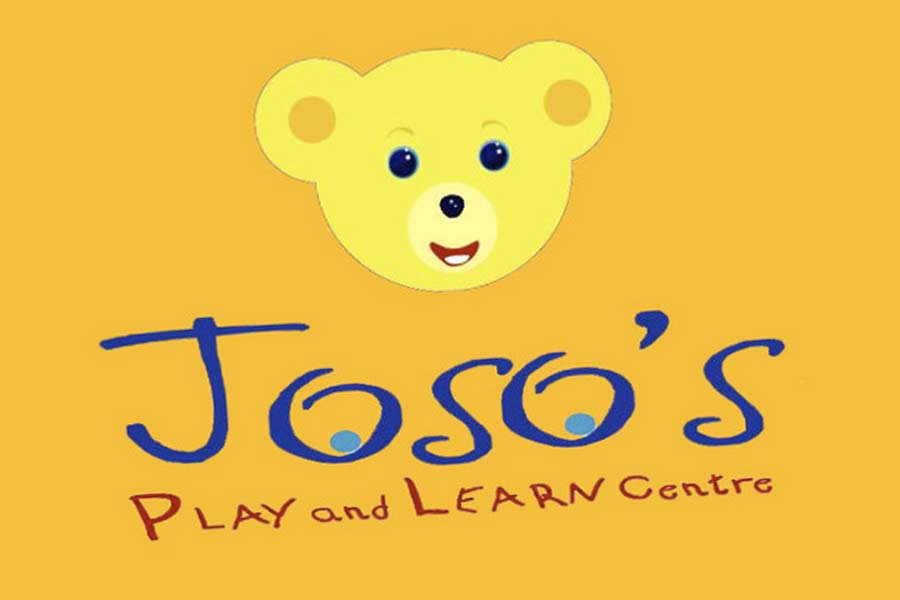 Joso's is an excellent choice if you are searching for a place that is entertaining for children aged zero to six years old. Their three-tiered play structure features a tiny ball pit, slides, a bridge, and a tunnel in addition to climbing difficulties, all of which are guaranteed to keep the attention of the younger members of your family.
The baby area features huge, plush building blocks, toys, and books that provide an ideal environment for even the tiniest children to let their imaginations run wild. There is also a café that sells coffee, snacks, lunch, and natural frozen yogurt for those who find themselves feeling peckish.
Website: josos.ca
Vancouver's Kids Market Adventure Zone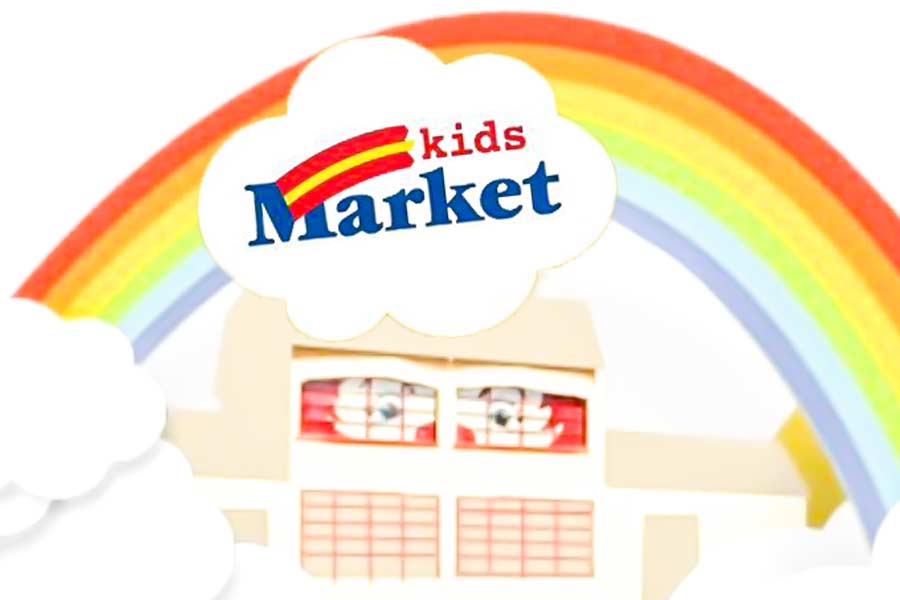 Even if you are unsuccessful in convincing your children aged three and older to accompany you to a children's retail center to purchase some toys, books, clothes, or games, you will most likely be able to entice them with the vintage arcade and the two-story ballroom maze.
Even though it is not a part of Kids Market in any formal capacity, the free outdoor water park that is directly next door can be found in the neighborhood. Take advantage of this indoor playground while it is still open, as it is typically only accessible from the long weekend in May through the weekend after Labor Day.
Website: kidsmarket.ca
Go Bananas in British Columbia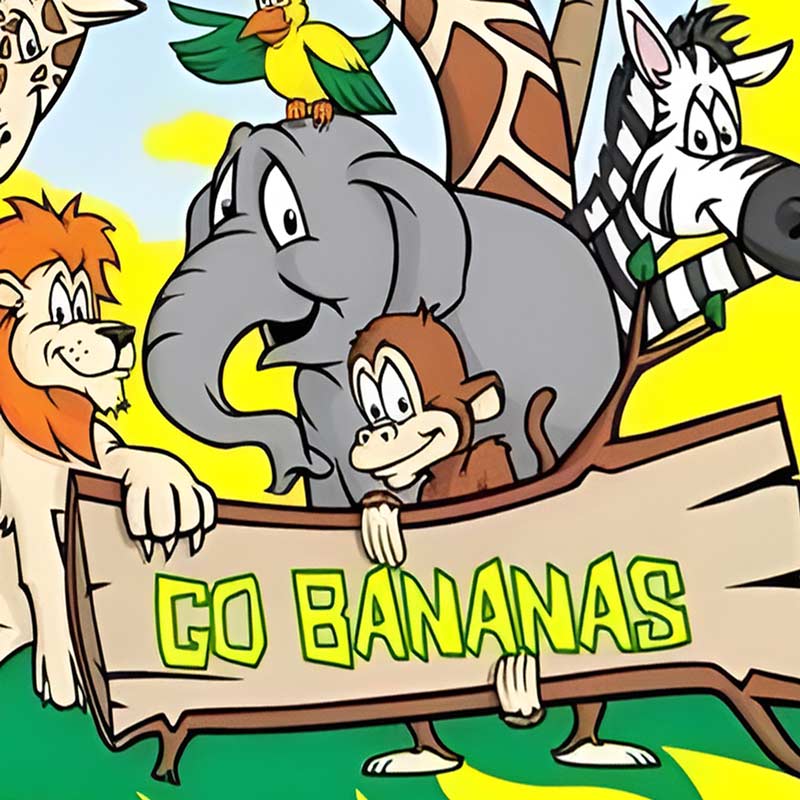 Little monkeys will find that Go Bananas is the ideal indoor playground for them. This indoor play center is wonderful for children of any age, from one to twelve years old, and it has facilities in Richmond, North Vancouver, Langley, Surrey, and Chilliwack. Children may have a lot of fun exploring the jungle-themed playground thanks to its many tunnels, slides, and bridges. On the zip line, older children will have a great time flying through the jungle.
In addition to it, there is a rock climbing wall in the form of a waterfall. Toddlers have a special area all to themselves, which is stocked with cuddly toys and slides for them to play on. In addition, there are fantastic ride-along toys such as a train for your little conductor to test out. The adults are welcome to take part in the activities or simply relax on the plush couches, which are, of course, green to fit in with the jungle motif.
Website: Go Bananas
Final Thoughts
When it comes to indoor playgrounds, Canada is home to a plethora of different alternatives to choose from. You may be sure to discover something that is suitable for your child's age and interests, whether you're looking for themed playgrounds, multi-activity play areas, or trampoline parks.
You can leave your children at any one of the countries' top-rated indoor playground facilities in the event that you find yourself in need of a night off. They are going to have such a good time that they won't even miss you because of how much fun they are having.
These play areas offer a wide variety of benefits to people of all ages, including both children and adults. Your children will be able to have fun and interact with other children. Because there are going to be so many kids in one location, you can be confident that your children will most likely meet at least one or two new friends there.
Your children can enjoy themselves in a sanitary and risk-free setting at an indoor playground, giving you the opportunity to kick back and relax. All of the facilities that are described above have a cafe or an option for on-site catering, which makes it simple to relax with a tasty treat or a cup of coffee while watching the children burn off some of their excess energy.
Last but not least, there is no question that physical activity is beneficial to both one's bodily and emotional well-being. Every one of these indoor playgrounds gives children the opportunity to physically test themselves in an atmosphere that is both supportive and safe.