According to the findings of numerous studies, a child's capacity for healthy growth is directly proportional to the quality of their early life experiences. Consequently, selecting reliable early on centres is one of the most significant choices parents will ever have to do regarding their kids.
Finding your way around parenthood and the child care industry can be challenging. In order to help you navigate among the abundance of resource platforms on childrearing, we have elaborated an exhaustive list of child care resource and referral centres.
Importance of Child Care Resource and Referral Centres Availability
Child care resource and early years centres are beneficial to both the children's physical and mental well-being. Additionally, they help enhance their emotional, social, cognitive, ethical, and creative growth while also promoting their physical well-being.
Such centres provide assistance to the family in its capacity as the primary caregiver for the child and maintain cooperative working relationships with other community services that are involved in caring for the kid.
The programs offered by these centres are working to ensure the health and growth of their child to the fullest potential, and they experience their relationship with the program as one that is respectful of their culture, traditions, values, and objectives for their child, and supportive of their parenting role.
Child Care Resource and Referral Centres Operation
Child care resources collaborate with families, early childhood educators, community organizations, and advocacy groups in order to advance the cause of enhancing the standard of care available to young children in the region.
They assist families in their search for child care, help homeless families with the costs of child care, coach and give resources for child care providers, and train and empower low-income and refugee women who are interested in pursuing professions in early learning.
A positive future can be achieved by making investments in children. Because of this, the goal of early on centres is to ensure that each and every kid gets off to a strong start in school and in life. They have a strong commitment to connecting with families, communities, and both licensed and informal caregivers so that every child may get off to a strong start in school and in life.
Canada-Wide Child Care Organizations
Canada has a large number of centers on its territory that are devoted to helping parents find trustworthy child care providers. Parents can receive consultation, referral services, support, and assistance through such initiatives as Ontario's Early Years Centres.
Child care providers offer support in the form of:
information
outreach
networking opportunities
parenting classes
resource libraries
opportunities to study
general community referrals addressing children and families.
They collaborate with the community to pursue the goal of delivering high-quality, all-inclusive child care services that cater to the requirements of the area's families and encourage the physically and mentally sound growth of children. Discover more about the particular centres that we offer here.
Child Care Human Resources Sector Council
It is a pan-Canadian organization that operates on a not-for-profit basis and is committed to advancing the conversation around human resource issues in the child care sector. It does this by bringing together national partners and representatives from different sectors in order to cultivate a workforce that is self-assured, skilled, and respected, and is appreciated for the contribution it makes to early childhood education and care.
Website: www.ccsc-cssge.ca/
Code Blue for Child Care
The goal of the Code Blue movement is to create a true national system of child care across Canada. The campaign pulls together labor, women's, and social justice organizations, as well as national, provincial, and territorial child care organizations, as well as Canadians from all walks of life and a variety of backgrounds.
Website: www.buildchildcare.ca/
Childminding Monitoring Advisory & Support
CMAS is the frontrunner in Canada that is focused on providing care for children who are refugees or immigrants. They share their knowledge and experience with programs that serve immigrants as well as other nonprofits that work in the field of child care.
They detect community needs and try to build solutions for them; set and evaluate the quality of care; and provide support services for newcomer families through the provision of support, education, and counselling.
Website: cmascanada.ca/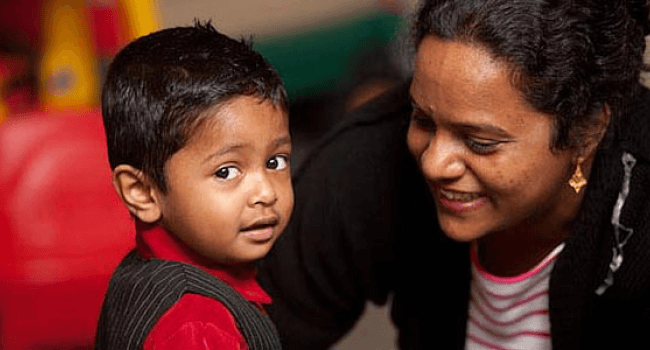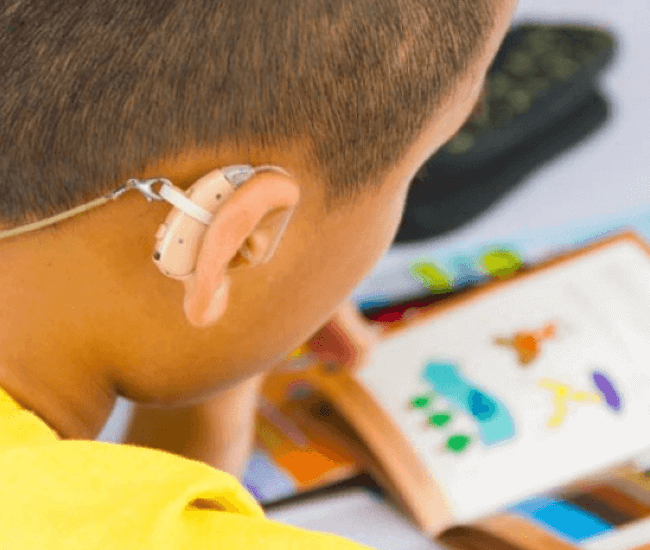 SpeciaLink
The National Centre for Early Childhood Inclusion, also known as SpeciaLink, is a registered charity with the mission of ensuring that all children with disabilities have equal access to early childhood education and other community-based programs.
Founded in the late 1970s in response to requests from parents of children with disabilities, as well as from local advocates and experts, SpeciaLink has since grown to become the leading organization in the country advocating for the inclusion of young children with disabilities.
SpeciaLink has been conducting research and providing resources to assist parents, training institutions, advocates, and practioners in their raising the standard and number of inclusive child care across Canada. This work has received funding from the Government of Canada.
Website: www.specialinkcanada.org/
Childcare Building Blocks
It is a non-profit organization that has been founded to help localities launch or grow community-based early learning and child care initiatives.
Its work centers on providing assistance to community organizations, existing non-profit and public child care organizations, and government entities in order to facilitate the construction of new facilities or the redevelopment of existing spaces for the purpose of increasing the amount of non-profit and public child care that is available to families and communities across the province of Ontario.
Website: b2c2.ca/
Child Care Advocacy Association of Canada
The CCAAC promotes a framework that guarantees all Canadian children the right to be publicly supported, high-quality childcare as part of a wide array of early development services and family policy. Online resources include projects, provincial reports, consultation materials, and events. The CCAAC performs its duties for:
child care as a fundamental component of forward-thinking family policies
the entitlement of all children to participate in a child care system that is financed by the government
a system of child care that is all-encompassing, welcoming, open, easily accessible, reasonably priced, and not-for-profit
childcare services ranging from infant care to care for children up to 12 years old.
Website: childcareadvocacy.ca/
Big Brothers Big Sister of Canada
Over the course of more than a century, Big Brothers Big Sisters has been an advocate for the health and well-being of young people. They prevent the detrimental physical and emotional impacts that can be caused by experiences that occur in childhood before it is too late. They take measures to guarantee that children receive support from caring people as they work through these challenges, thereby assisting them to perform better in life on a variety of fronts, including academically, cognitively, socially, emotionally, and physically.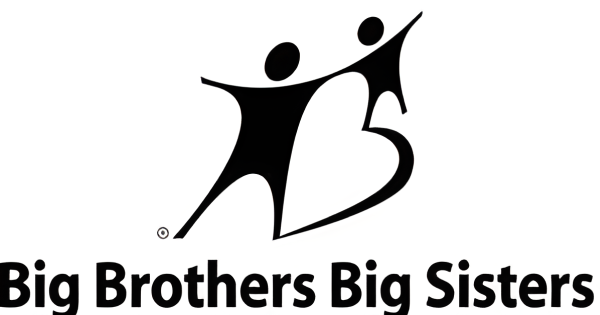 Their intervention aims to guarantee that children as young as seven have the assistance of caring adults as they work through these challenges, enabling them to do better in life overall.
The agency has a robust process in place to endorse mentor – mentee collaborations, including systems for choosing and supporting volunteers as well as comprehensive legal assessment of mentors to guarantee secure participation. If additional services are needed for the mentee and their family, it can also direct families to organizations that can help.
Website: bigbrothersbigsisters.ca/
Boys and Girls Clubs of Canada
The goal of every Boys and Girls Club in Canada is to give kids and teenagers a secure, encouraging environment where they can explore new possibilities, overcome obstacles, form wholesome friendships, and gain self-assurance and life skills.
They are top providers of services to kids and teenagers that promote their healthy physical, intellectual, and social development. The clubs provide after-school programs in a variety of subjects, including technology, the arts, personal development, and physical activity at 700 community locations across Canada. Numerous clubs also offer food, temporary housing, family support services, and other services to children, young people, and families in need.
Website: www.bgccan.com/en/
Child Welfare League of Canada
CWLC is a national, membership-based nonprofit organization that was founded in 1994 with the mission of supporting the safety and well-being of young people and their families, particularly those young people and families that are marginalized and oppressed on a systemic level.
Its employees and members are dispersed across many different Indigenous lands around the country of Canada. They promote and campaign for legislation, policy, research, programs, and services that address the underlying causes of precarity and trauma, and they do it through the use of advocacy. They bring together thought leaders, organizations, researchers, and governments to learn from their perspectives and improve their policies.
Website: www.cwlc.ca/
Canadian Paediatric Society
The members of this national society of paediatricians are dedicated to working collaboratively to improve the overall health of children and young adults by fostering quality in health care, advocacy, teaching, research, and support of its membership.
The CPS is working in various major areas, which are as follows:
Education for professionals: The Canadian Paediatric Society provides support for the educational needs of paediatricians and other health professionals who work with children and adolescents.
Advocacy: It attempts to find flaws in and encourage modifications to public policies that have an impact on children's and adolescents' health.
Education of the public: It assists parents in making educated decisions regarding the health of their children by generating trustworthy and easily accessible health information.
Research and surveillance: It monitors rare diseases and conditions to ensure that ongoing research into vaccine-associated adverse reactions and vaccine-preventable diseases is carried out.
Website: cps.ca/en/